Real Solutions provides training and consultation to help people with disabilities realize their employment goals, emphasizing choice, personal control, and the creative use of resources.  One of our services is helping people access Social Security Work Incentives, particularly the Plan to Achieve Self Support (PASS). 
Real Solutions is an Employment Network under the Ticket-To-Work program and can help you achieve your employment goals by accessing resources through PASS and other programs depending on your circumstances.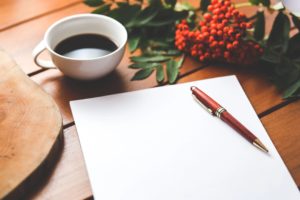 __________________Bio____________________________
I have worked with people with disabilities in a professional capacity since February 2002, when I started working as a Benefits & Outreach Specialist at a Center for Independent Living (CIL). 
Since that time I have continued to assist people with barriers to employment, to obtain paid positions in the community.  These are people that experience physical, mental, social, legal and economic barriers.   I have worked with a variety of people, both beneficiaries and agencies, continuing to do Benefits Counseling (now called Work Incentive Counseling)provided career exploration and finding suitable employment, self-employment as well as wage employment.
 For some people, self-employment is the only option.  For these people, assistance is provided as much as needed, up to writing the business plan and cash-flow projections as well as helping to find funding.
 My life experiences as well as my work experiences provide me a valuable insight into people with disabilities, how to assist in finding real solutions to the barriers experienced, as well as how to focus on a persons abilities and how to use them to be self-sufficient.
_______________________________________________________________________________________________________________________________
We encourage you to visit the Social Security website for information on Work and how earnings relate to your Social Security benefits.  Please use this link: Social Security Office
If you would like to learn about the SSA work incentive titled Plan for Achieving Self Support (PASS), please visit this website: SSA Work Incentive  
Please take a minute to learn about how earnings from work will affect your benefits.  This is a very important first step for those beneficiaries that are looking at work. 
"We change peoples lives"
Real Solutions --D.P. Redding • PO Box 377, Dorris, CA 96023
• (530) 397-2122 • (877) 594-4736 • FAX (530) 397-2123

• Direct Email •